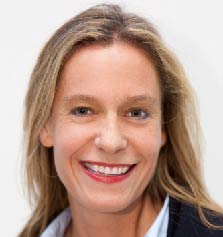 Prof. Sandrine Faivre, France
Prof. Sandrine Faivre, is Professor of Medical Oncology at the University Paris VII (Denis Diderot), Clinical and Translational Research, at Bichat-Beaujon University Hospitals, Hôpitaux Universitaires Paris Nord Val de Seine, Paris. She is MD & PhD, working on signaling involved in tumor proliferation, invasion, angiogenesis, and microenvironment to generate scientific rationale for innovative cancer targets.
She has been investigator of more than 100 phase I/II studies, published first-in-man phase I trials of sunitinib, temsirolimus, everolimus, and investigates molecular biomarkers of sensitivity/resistance to targeted agents. In addition to head & neck oncology, she focuses on phase I/II trials including molecular pharmacology and translational research in primary liver tumors with VEGFR-multikinase inhibitors, FGFR inhibitors, TGFbeta and PD-1/PD-L1 inhibitors among others. She is a member of the AACR, ASCO, ESMO, ILCA, and part of the scientific committee of the EASL. She has published more than 170 peer-reviewed papers.
Read more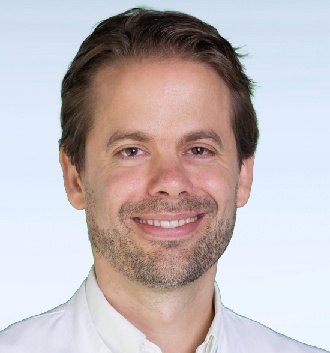 Prof. Tom Luedde, Germany
Prof. Tom Luedde (MD, PhD) achieved degrees in Medicine (2001) and Cell Biology (2004) from Hannover Medical School in Germany. During his medical studies, he spent one year as a research fellow at the University of North Carolina (USA) in the group of Dr. Yue Xiong. In 2001, he started his medical education in the Department of Gastroenterology and Hepatology (Hannover Medical School / Germany).
In 2005, he spent a scientific postdoc at the EMBL in Monterotondo / Italy (Prof. Dr. Manolis Pasparakis) and in 2007, he continued his medical education at Aachen University Hospital in Germany. He holds board certifications in Internal Medicine, Gastroenterology, Medical Tumor Therapy and Intensive Care Medicine. Currently, he is a senior physician in the Department of Gastroenterology, Nutritive Diseases and Intensive Care Medicine at Aachen University Hospital. His clinical activity is focused on patients with acute and chronic liver disease and hepatocellular and cholangio carcinoma. He coordinates the visceral trial center at Aachen University and also is a scientific group leader with a focus on the molecular mechanisms linking cell death, inflammation and metabolic dysregulation with hepatocellular and cholangiocellular carcinoma. He has authored several originals and reviews on liver disease with an accumulated impact factor above 650. He also received several awards (e.g. the Jung-Medical-Career Award) and prestigious funding, such as an ERC Starting Grant.
Read more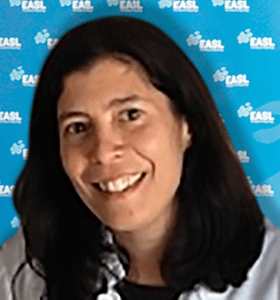 Prof. Maria Reig, Spain
Prof. Maria Reig, Spain (MD, PhD) Clinic Liver Cancer (BCLC) Group, Hospital Clinic of Barcelona,Barcelona, Spain. Dr. Reig earned her medical degree at the Universidad de Buenos Aires, Buenos Aires, Argentina, in December 2001. She is board certified in internal medicine through the Dr. Eduardo Castro Rendón Provincial Hospital Neuquén, Neuquén, Patagonia, Argentina, where she worked from 2002 to 2005, and completed a post- graduate certificate in hepatology and liver transplantation at the Hospital Italiano de Buenos Aires, Argentina (2005–2007).
Dr. Reig completed the master in research on liver diseases, earned an academic doctorate in medicine, and completed a research fellowship at the BCLC, Liver Unit (2007–2013). Her main clinical and academic interest is liver disease, in particular cirrhosis and hepatocellular carcinoma (HCC); her main contributions in the field include development of new clinical and radiologic predictors of overall survival in patients with advanced HCC treated with sorafenib. Dr. Reig's clinical activity involves the care of patients with cirrhosis and HCC, and she serves as the clinical coordinator for the management and treatment of patients with advanced HCC.
Read more