EASL is pleased to offer ePosters at this event.
After acceptance of your poster, you will be required to submit your file electronically.
The technical transformation into ePoster will be managed by EASL.
Please note that it will be mandatory to submit your poster file for transformation to ePoster format.
No paper posters will be accepted.
All ePoster presenters will be attributed a specific timeslot for their Q&A presentation session.
ePoster presenters must attend their Q&A presentation session and standby their terminal to interact with delegates.
All necessary information regarding ePoster submission will be provided following the abstract selection.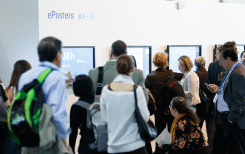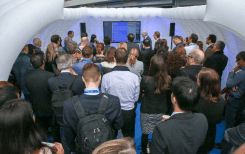 Microsoft Powerpoint (PPT) is the ideal format. Please use any of the templates provided.
PDF format is also accepted.
Landscape format is mandatory. It is strongly recommended to use a size of 120cm wide x 90cm high, with a simple and clear typeface (Arial, Arial black, Calibri…) and regular text size no less than 28 for the body of the different sections.
To check that information display correctly on the final version, zoom in to 100% and check all images, pictures and graphs. It is better to use high quality images and graphs when creating your poster.
Provide clear labels and headings for each section of your presentation to avoid confusion.
Don't stretch the images manually or quality will be lost once zoomed in.
Below is an example of how your poster should be formatted.
ePoster layout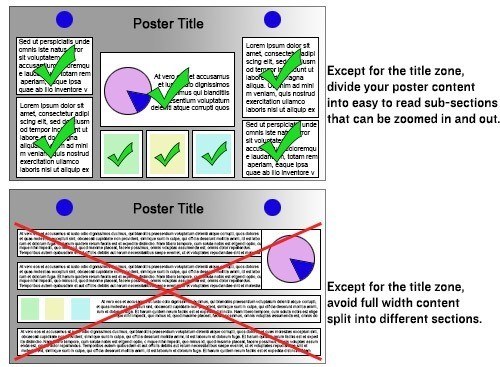 EASL logo and brand name
The association's insignia is a registered trademark and the property of EASL. The EASL logo can therefore only be used as designated and approved by the association. Any use of the association's name must also be approved by the association and the EASL Office. Copies and samples of all material produced including the association's insignia by affiliate groups for public relations or public information must be sent to the EASL Office for approval and informational purposes.
Please address all requests and event proposals to: easloffice@easloffice.eu.
Corporate identity design manual
EASL's Graphic Chart should always be respected when creating communication tools related to or in conjunction with EASL. For full details and a copy of the Corporate Identity Design Manual please contact EASL's Communications Department via easloffice@easloffice.eu.