 Prof. Isabelle Leclercq, Belgium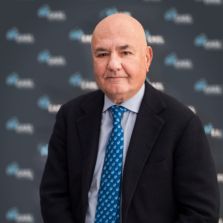 Prof. Massimo Pinzani, United Kingdom
Prof. Massimo Pinzani is currently Professor of Medicine, clinical hepatologist, Director of the UCL Institute for Liver and Digestive Health and the Sheila Sherlock Chair of Hepatology at University College London, United Kingdom. Most of his clinical and research activity is based at the Royal Free Hospital in London.
Professor Pinzani has been Professor of Internal Medicine (2000-2010) and of Gastroenterology (2010-2012) at the University of Florence, in Italy. He received research and clinical training at the University of California Los Angeles (1984-1987) and at Case Western Reserve University in Cleveland, Ohio, USA (1988-1991). Professor Pinzani holds a PhD degree in Liver Pathophysiology. He has been awarded fellowships from the Royal College of Physicians (FRCP) and from the American Association for the Study of Liver Disease (FAASLD). He is currently adjunct Professor of Hepatology in the Division of Gastroenterology of Case Western Reserve University, Cleveland, Ohio, and Visiting Professor of Medicine in the Division of Hepatology Osaka City University Medical School, Osaka, Japan.
Professor Pinzani has served in the scientific board of several international societies and as Associate Editor for Journal of Hepatology and Gut.
Major research interests include mechanisms and clinical management of fibrogenic liver diseases, pathophysiology and clinical staging of cirrhosis, digestive regenerative medicine with particular focus on the liver and the pancreas.
Read more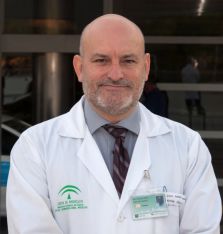 Prof. Manuel Romero-Gomez, Spain
Prof. Manuel Romero-Gomez  is currently Professor of Medicine in the University of Seville, Director of the Digestive Diseases Department Virgen Macarena-Virgen del Rocío University Hospitals, Head of group for translational research in liver diseases at Institute of Biomedicine of Seville, deputy coordinator of Viral Hepatitis program in the Spanish Network for Research in Digestive and liver diseases (CiberEHD), Director for the evaluation group for chronic diseases in the Andalousian Goverment. He is a member of commission 527 from ISCIII.
He received the XI Award Javier Benjumea Puigcerver in investigation, Universidad de Sevilla-Focus Abengoa, 2014. He has published more than 340 peer-reviewed papers on gastrointestinal and liver diseases in high-impact factor journals. He has protected 8 different patents and directed more than 20 competitive grants for research. Currently, he serves as managing director of Virgen Macarena-Virgen del Rocío University Hospital.
Read more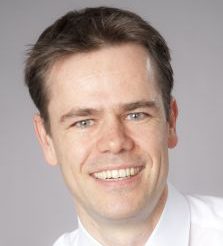 Dr. Jörn Schattenberg, Germany
Dr Jörn Schattenberg, Germany received his medical degree from the University of Mainz, Germany in 2002 after studying Medicine in Mainz, Germany and Tulane University, New Orleans. He completed his postdoctoral training at the Albert-Einstein College of Medicine, New York, where he focused on delineating signaling pathways involved in the pathophysiology of NASH.
Since 2004 he is a clinical physician and hepatology consultant at the University Medical Center Mainz, trained and board-certified in internal medicine, GI/hepatology and diabetology. He leads a research laboratory focusing on clinical and experimental aspects of NAFLD/NASH, the development of therapeutic intervention and novel biomarkers and participated in the development of the German guidelines on the treatment of NASH.
Read more